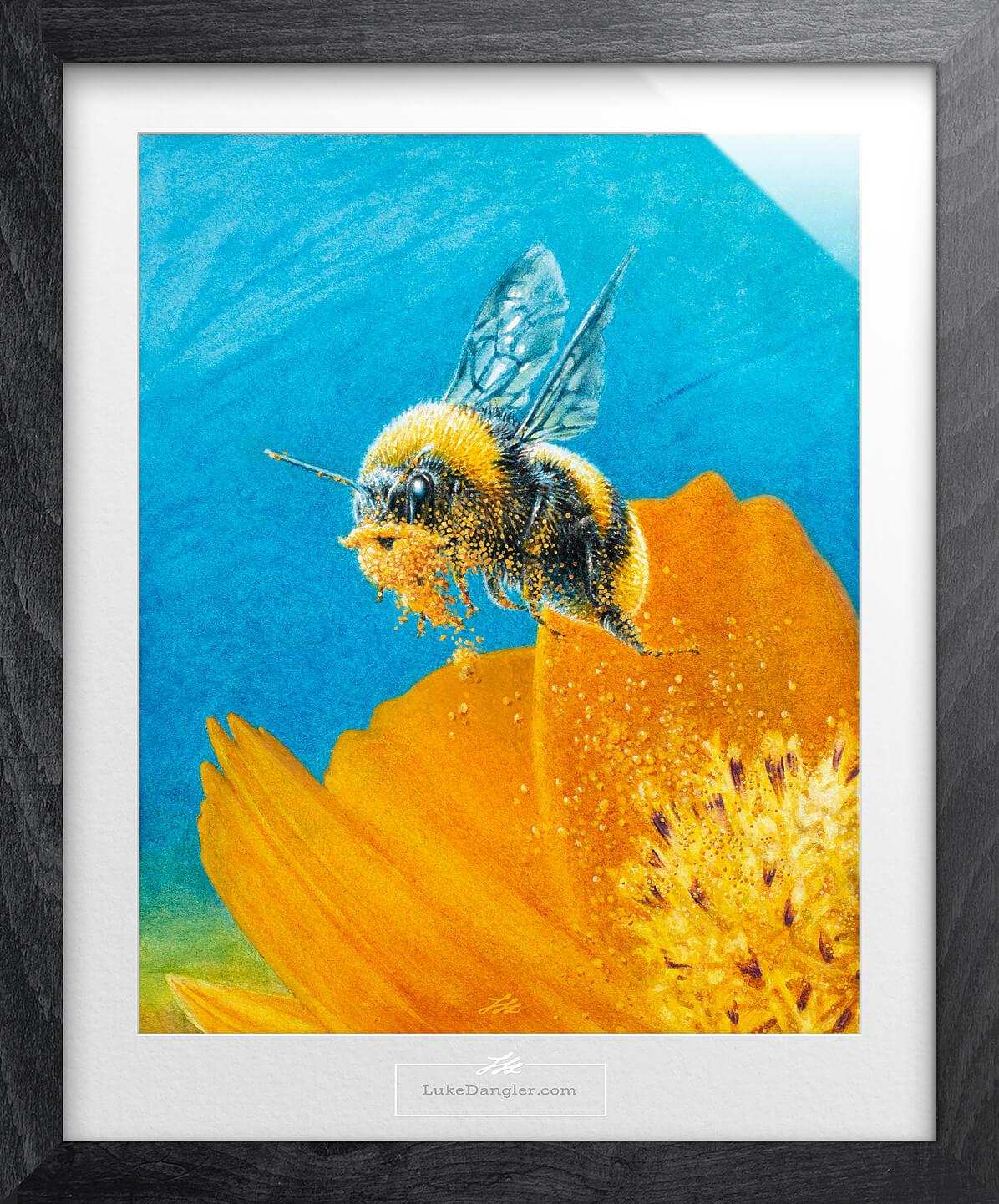 11" x 14" – Watercolor on Paper – 2020
—
Bumblebees often mush their heads into piles of pollen in an effort to accumulate intimidating manly facial buildup. These Bee Beeards are thought to help confuse would-bee predators while simultaneously causing bee friends to laugh uncontrollably.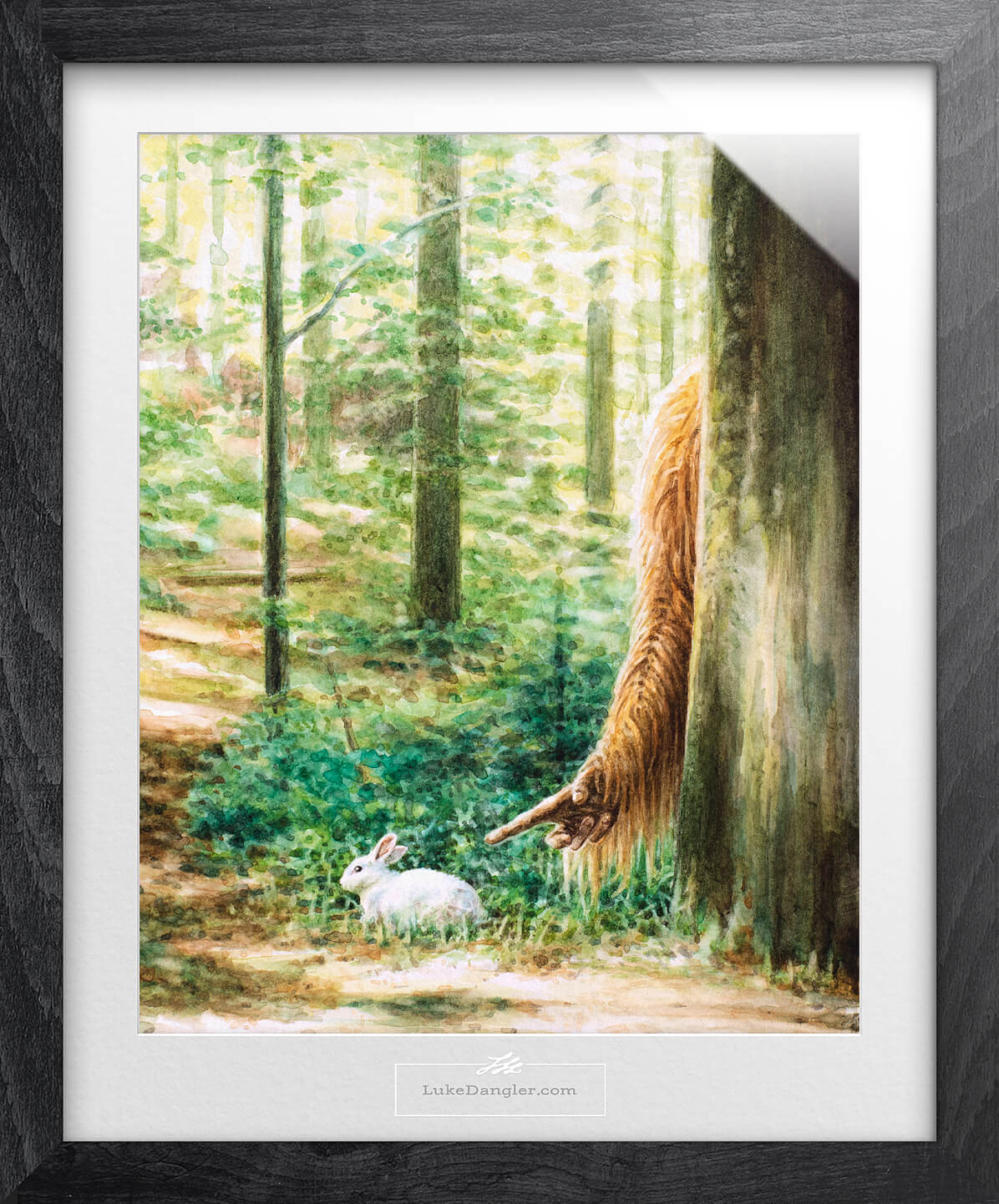 11" x 14" – Watercolor on Paper – 2020

—
Ancient accounts of Sasquatch behavior include a strange practice of forest mischief that has come to be known as boppinsquatchin'. In these accounts, wild Sasquatch have been observed sneaking up on forest creatures to give them a quick poke before slipping away unseen. If successful, this behavior leaves the unsuspecting animals to wonder if their experiences have been real, or if they are simply imagining things.